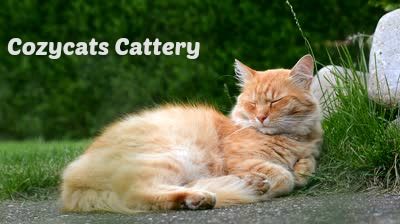 Boarding fees are reviewed on the 5th January each year, please check this website for changes.
Boarding fees are charged per day, including the day of check in and check out. The dates booked are the dates charged.
Provisional dates booked must be finalised within 14 days of the commencement of the booking or full payment for all dates booked will be required.
In the event you return before the end of the boarding period booked, there are no refunds or discounts for early check out
Your booking is only valid if confirmed by email (and text) and deposit paid.
We require 14 days notice in the event of a cancellation. If we are notified outside of the period the full balance will be required unless we are able to offer the stay to another client where partial refund may be offered at our discretion.
Boarding fees are charged per day, including the day of check in and check out.
A non-refundable 25% deposit is required to confirm your cat's holiday.
In the event of cancellation, this deposit is non-refundable.
The Balance fee is payable on arrival/check in
Payment accepted by cash, cards, bank transfer or cheque
Any additional costs incurred to us in the event of illness or flea/worm treatment etc, are payable on check out.
ALL cats must be fully vaccinated or had their annual booster within the last 12 months.
Proof of vaccination must be presented on check in
Their annual booster should be carried out at least 14 days before boarding if it's due for renewal.
Their annual booster should be carried out at least 7 days before boarding if it's due for renewal.
Where a full 2 courses of initial vaccinations are required please allow a 7 week interim period. The 2 injections are administered 3 weeks apart but they'll need 4 weeks for their immune system to gain its strength.
ONLY CATS FROM THE SAME HOUSEHOLD MAY SHARE
Homeopathic Vaccinations are not accepted
We are happy to administer any medications which have been prescribed by a vet, provided full and clear instructions are left by the owner and a consent form is signed.
All pre-existing medical conditions must be declared
Any history of urinary conditions including Cystitis must be declared.
Cats over the age of 6 months must be neutered.
No cat suffering from, or suspected to be suffering from, an infectious or contagious disease will be accepted. All cats will be inspected on arrival, but we reserve the right to refuse admission to any cat showing any signs of ill health pending advice from our veterinary surgeon. This is essential in order to protect and safeguard the health of other resident cats.
Veterinary services will be arranged should this be necessary during your cat's stay. If any client prefers their cat to be seen by their usual vet, please discuss this with us prior to arrival. There will be an extra charge for transportation to the vet of £10 per visit plus the transportation fees of £1 per mile.
COZYCATS is fully insured. Any illness as a result of pre-existing medical conditions is not covered by our insurance.
We prefer all cats to remain on their usual diet during their stay to reduce stress or digestive upset.
Your cats preferred foods will be discussed prior to arrival.
All food offered will be fresh and of good quality
We provide a wide range of wet and dry foods but if your preferred foods are not in stock, I will endeavour to source some.
We regret that we are unable to provide any special prescription diets, and these will have to be provided by the owner.
Please ensure that your cat is delivered and collected in a carrier fit for purpose.
No responsibility can be taken by Cozycats for the loss of any cat where this advice is not observed.
Cats will only be accepted for delivery and collection strictly BY APPOINTMENT ONLY between our opening hours, thus ensuring you and your cat receive my undivided attention.
Should you wish to call at an earlier/later time than those confirmed, you are advised to phone the cattery first.
An up to date vaccination card or proof of vaccination must be produced on check in.
You are encouraged to introduce your cat to their chalet quarters and make them cosy and comfortable before leaving them with total peace of mind.
Please ensure you park on our drive so as not to block the cul-de-sac or neighbouring driveways.
By Appointment Only please
MONDAY - FRIDAY
9.30 am to 5.30 pm
SATURDAY 9.30 am to 11.30 am
SUNDAY 9.30 am to 11.30 am
I do all I can for your pets happiness whilst in my care, this means working long hours. seven days a week, all year round.
In return I ask for cooperation by observing our opening hours.
Thank you.

We respectfully request that all visitors to Cozycats Cattery refrain from stroking or petting any of the resident animals. This request is in place to protect our residents from potential external infection and to protect our visitors from injury.
PLEASE NOTE, ALL OF OUR CLIENT'S DETAILS INCLUDING ADDRESS, EMAIL AND CONTACT NUMBERS ARE FOR OUR USE ONLY. THEY ARE NEVER SHARED WITH ANY THIRD PARTIES.