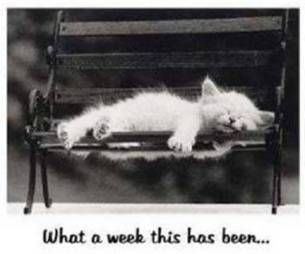 7.30 AM First visit of the day. Chalet service. Good Morning cuddle and stroke. Breakfast is served.
8.30 AM The chalet is swept, de-haired and wiped down. Fresh water is supplied, Litter trays are cleaned out or renewed and bedding is inspected and replaced as necessary.
Regular visits are then made to check on the cats welfare and health.
Checks will be made on the cats behaviour, eyes, ears, teeth, skin/coat condition, eating, drinking and toileting.
At regular intervals time is set aside for Play and Cuddles.
DISCO TIME. At a designated time of the day/eve for each guest (depending on age and welfare), the lights are dimmed and the Disco Ball is switched on. Cats have great fun chasing the coloured lights around their own exercise area.
OR for the more energetic cat wanting an invigorating work out LASER CHASE, guaranteed to work up a sweat !!
For our Older, less agile guests, then I have an early evening natter or story time. I'll sit on a chair/floor, with or without a cat on my knee and have a talk or read aloud to them.
I will of course respect your cats 'snooze' times and ensure they are not disturbed.
Day to day grooming will happily be administered to your cat, but I ask that you bring your own brush/comb for hygiene reasons.
10.PM Time for bed. Final checks are made of litter trays, water and bedding.
Supper is served of your cats favourite treats together with an optional good helping of lactose free cat milk and a sprinkle of catnip.
—————————————————————————————————————————————–
CHRISTMAS AT COZYCATS All the chalets are individually decorated and each guest can look forward to individual gifts and tasty treats in their own personal handmade Stocking on Christmas morning. Later in the day, guests can enjoy food from the everyday menu or tuck into a lovely freshly prepared Christmas dinner of Turkey, veg and gravy or succulent poached Salmon fillets.
—————————————————————————————————————————————-
My settling in process, I believe, is second to none. I understand the importance of gaining a cats trust before they an truly feel at home. So if that requires sitting in the chalet whilst offering treats, talking or sitting quietly reading, so the cat can get used to my presence, then so be it. It's the extra quality time spent with each guest that makes the difference and why so many guests return !!
—————————————————————————————————————————————
MESSAGES. If you would like regular Texts, Emails or Whats App messages/pictures of your cat whilst on holiday, I will happily do this for you.
Pictures are also posted on our Facebook page @CozycatsCatteryDenton